Skip to Content
The Perfect Boarding Facility
Ames Pet Resort is here to take proper care of your pet, just like you do. Trust our compassionate team to enrich the lives of you and your pets. We are here to provide a safe, sanitary, and nurturing environment. We ensure superior quality of care and comfort for your pet.
You are welcome to bring your pet's own food. If requested, we will provide food at an additional cost of $1 per day/pet. We make sure your pet gets a minimum of four bathroom breaks, food breaks, bedding, and medication (if prescribed any).
Pets checked out after 12pm will be charged for an extra night of boarding. For a refund on deposits during peak times, we require a three-day notice.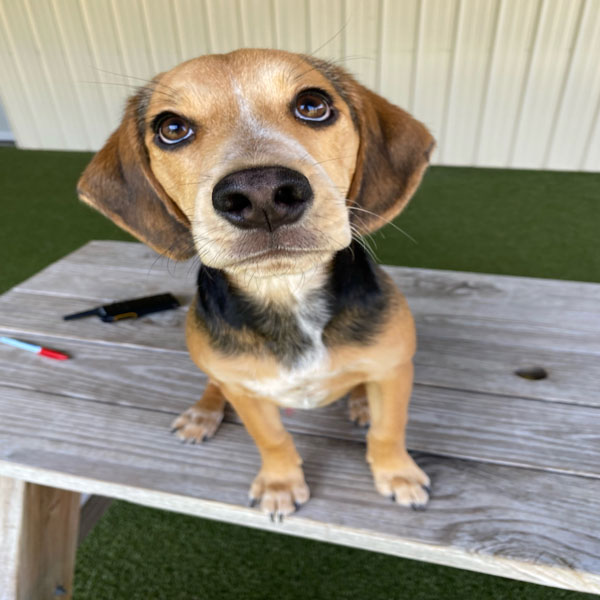 Requirements
Proof of vaccination for rabies, distemper, and Bordetella (kennel cough)
Cats – Proof of vaccination for rabies and distemper
Deposit Policies
We require that you pay a 30% deposit for stays over holidays, spring break, and stays longer than 14 nights. A 50% deposit is required for stays longer than 21 nights. Until we receive a deposit, we are unable to confirm your reservation.
Check Out Our Boarding Packages
**All prices are subject to change**
Type
Size
1 Dog
2 Dogs
3 Dogs

Type

Medium

Size

22 SQ FT

1 Dog

$30.00

2 Dogs

$42.00

3 Dogs

$55.00

Type

Large

Size

28 SQ FT

1 Dog

$33.00

2 Dogs

$47.00

3 Dogs

$60.00

Type

Suite

Size

60 SQ FT

1 Dog

$40.00

2 Dogs

$57.00

3 Dogs

$75.00

Type

Day Boarding

Size

N/A

1 Dog

Full-Day | $25.00
Half-Day | $18.00

2 Dogs

N/A

3 Dogs

N/A
Additional Services
Price

Additional Services

Daycare

Price

$12.00 per session per pet

Additional Services

Zoomie Time - High energy outdoor play
Cuddle Time - Low energy indoor interaction/play

Price

$12.00 per session per one pet
$6.00 per additional pet

Additional Services

Buddy Time - Supervised play/socialization with 2-4 dogs
*Requires passed temperament evaluation

Price

$9.50

Additional Services

Peanut Butter Kong Snack

Price

$2.50

Additional Services

Baby Carrot Snack

Price

$3.00

Additional Services

Calming Essential Oil Spray

Price

$1.00 per application on bedding
Type
1 Cat
2 Cats
3 Cats

Type

Deluxe Condo

1 Cat

$20.00

2 Cats

$30.00

3 Cats

N/A

Type

Cat Suite

1 Cat

$28.00

2 Cats

$42.00

3 Cats

$52.00
Additional Services
Price

Additional Services

Private Purrtime

Price

$9.50

Additional Services

Additional Cat

Price

$5.00