Skip to Content
Your Pet Will Enjoy a Safe and Comfortable Stay at Our Facility
We have designed the Ames Pet Resort facility specifically for the care of your pets. It is of utmost importance to us that we maintain a safe, secure, and clean environment. Trust us to provide an outstanding facility design and keep all pet areas free of potential hazards.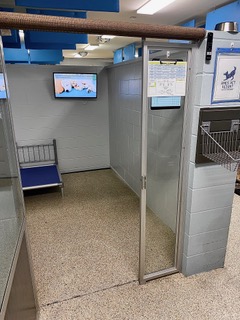 Details of Our Facility
(Indoor and Outdoor) Large supervised and secure play areas
Multiple enclosure sizes up to 60 sq. ft. for dogs
Televisions for dog suites
Cat condos (separate ventilation system / built-in and separate feeding and littering areas)
(2) 1,200+ sq. ft inside play area

(1) for small dogs and (1) for large dogs

2,500+ sq. ft outside play area
Climate-controlled environment
Grooming and bathing areas
We Take Proper Care of Your Pet Just Like You Do
Schedule an appointment today for your pet training, boarding, daycare, or grooming needs.